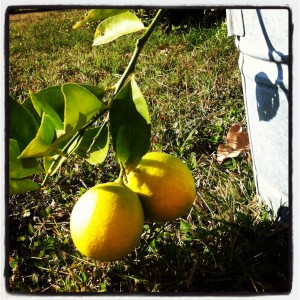 How to avoid a lemon when buying a used car.
Buying a used car, financially speaking, can be a good way to go. Of course, purchasing the WRONG car can be an automotive repair nightmare down the road. You want your "new" ride to get you where you're going and stay out of the shop, and you want to make sure that what you're purchasing is a good deal? Well, look at the luck on you. This article was written for you!
Research.
This is key. Know ahead of time what kind of vehicle you want. SUV or car? Minivan or roadster? Also, research the reliability and resale value of the different brands. Talk to your friends and family. Chat up your mechanic. Get an idea before you go shopping. Our Resources Page has a lot of good links for that, including a link to the J.D. Power site which contains a trove of information, reviews and reports about every type of car. Find out the value of the car by using a site like Kelly Blue Book or NADA. Armed with this information, you can now go out and find the car you're looking for at the price you want.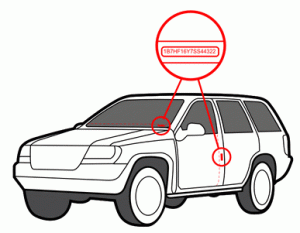 Pre-Buy Research.
OK. You've shopped around all over town, you savvy bargain hunter you, and you've found the make and model of your desired car for the price you want to pay… but is it THE ONE? It's sleek, it's shiny, and it's clean… but is it your new road trip companion or a hunk of immobile metal waiting to sit on the side of a road somewhere? Get the VIN. This 17 character number is the Vehicle's unique Identification Number and can usually be found on the dash under the windshield or on the driver's door or door frame. Using a website like Experian's AutoCheck, this series of numbers and letters can be used to research the car's history. This can help you determine if the vehicle was severely damaged or has a salvage title. Also, ask the previous owner what kind of work has been done to the car. Note the mileage. Anything major recommended work coming up such as a timing belt?
Get a Buyer's Check.
Next stop is to a mechanic you trust (…ahem) to get a Buyer's Check. This is a meticulous top-to-bottom, front-to-back, inwards-to-outwards inspection of the car. We keep an eye out for signs that the car was not properly maintained, that the car has been wrecked, or for any upcoming (or existing) repair issues. It's thorough and we do it really CHEAP. The car may need work and we can quote a cost of repair which you can use in your purchase negotiation. We love talking about cars and we can share our experiences and opinions to help you make an informed decision. So remember, friends: Before You Buy, Bring it By! <– sorry, I had to. It just came to me.
We want to be the shop you trust and we want you to be happy and safe out there on the roads. It's Good Carma, after all. Spread it around!